It has been sometimes since i update my blog. reallly sorry about it as i am kinda busy with my life here.
First of all, imagine have to gone through 3 weeks of study break before 3 weeks of final exam, then follow by 2 weeks of attachment at a pharmaceutical company. all those happen starting 20 Oct. Now i doing my attachment, which mean that i only have 1 more week to go.
after 5 more days, i will be on a plane to Hanoi for vacation with my family for 5 days before coming back to KL and check my result. imagine having to go for vacation and need to wait agonizingly to check my result which is going to release either on 12 or 15 dec. i hope that i can have a wonderful time during the vacation to relax myself before start of the new sem next year, which mean that i gonna be in my year 3 semester 2. time really flies. just a blink of the year and i am here for 2 years plus already. a lot things have happen for the past 1 year, mixture of sweet, sour and bitter.
Besides that, 2 of our beloved lecturers are going to leave School of Pharmacy. They are Mr Jony and Ms Shruti. They are very responsible and good in their teaching. Eventhough Ms Shruti only taught me for 1 sem for Aseptic Dispensing, but her nice teaching will make us remember her and it is really a sad thing that she could not teach as anymore. For Mr Jony, he has been teaching us since year 1 sem 2 up till now, teaching us each sem, which include Communication Skill, Dispensing & Compounding, Biotechnology for Pharmacy and Marketing for Pharmacy. I will always remember them. Farewell, Mr Jony and Ms Shruti. All the best in everything you do in the future.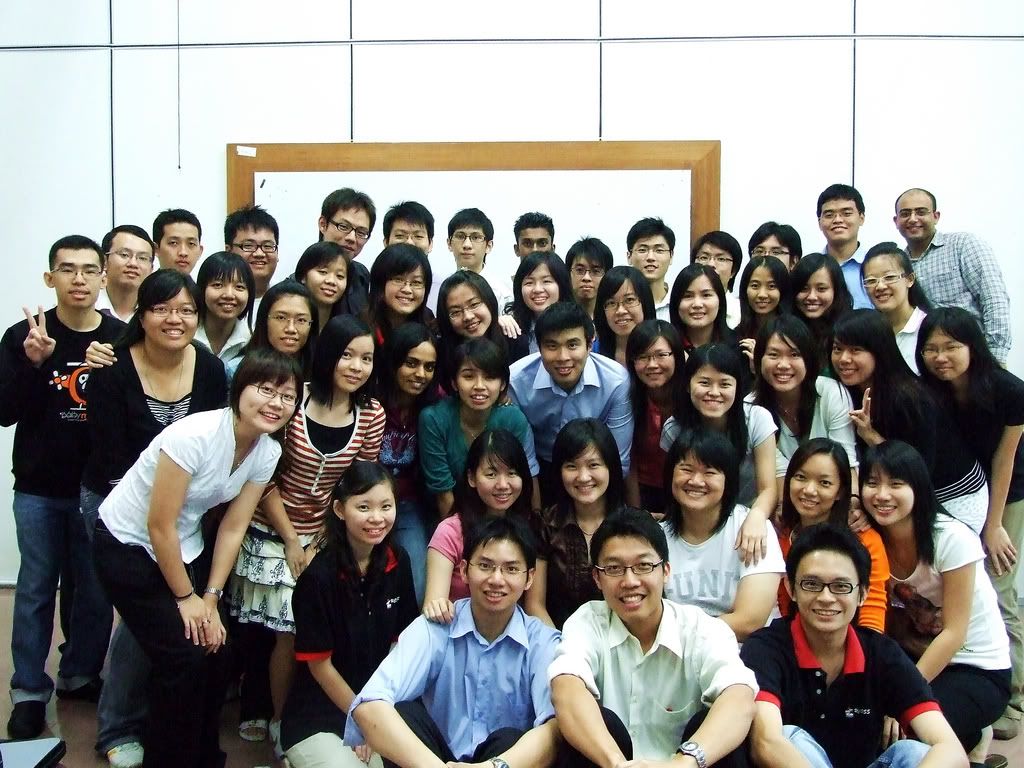 Mr Jony
Ms Shruti